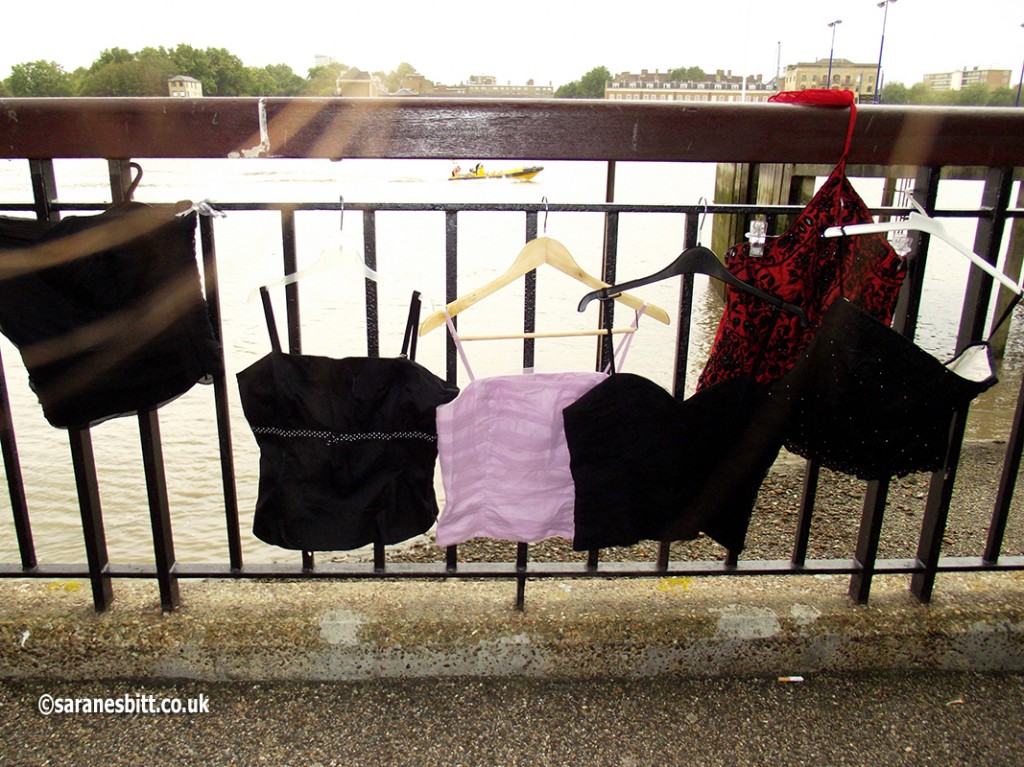 If I had been able to fit into these clothes, the Why So Many Clothes? experiment would have lasted for …  another 60 days! Half as long again, and a grand total of nearly half a year wearing everything in my wardrobe.
The photo is all my corsets.  The plan was to travel around with different sets of clothes, and take photos of them in their natural habitat before saying 'Not Keep' to many of them.  Next stop was a building site, with the jeans. Thing is, I can't carry around as much stuff as I used to now I'm pregnant… and get really tired! So, the corsets wave goodbye from the dock wall.
Next week will be the last post, and I'll share which clothes I'm keeping for a daughter (or son, if he wants them).
Ciao for now…
PS The list is now in the 'Poems' page… not because it's a poem but because it's very long and I only ended up putting on one other poem! Ha.
By Sara Nesbitt Gibbons